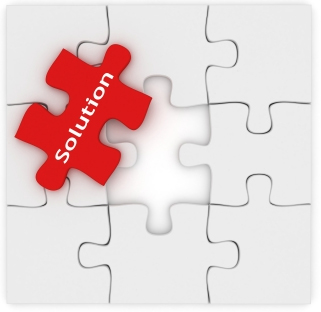 We offer One Stop Solutions for all your customized software, Web Application, and Mobile Application needs which can be of following types -
Customer Self-Service
Allows companies to provide self-service capabilities to customers and prospects for key marketing, sales and support activities.
Collaboration and Communication Portals
Enables presence-based, real-time communication. into one single, converged solution.
Enterprise Solutions
Primarily intended to consolidate a vast array of information from a multitude of sources onto a single platform. Enterprise portals enables rapid collaboration of internal workgroups with external business partners, clients, vendors, and geographically dispersed teams.
E-commerce Portals
Makes your site a comprehensive selling tool. Whatever your business, an online catalog, retail store, or entire mall, you need the software, hosting, support and expertise to make your company succeed on the Web. Your web site can be quickly and easily updated to reflect inventory, price and other product changes and additions. Greet your customers with an exciting, attractive and easy-to-navigate shopping experience loaded with features and convenience.
Corporate Portal
Internal web site (intranet) for a corporation specifically for the use of employees to find information they need.
Web Standards & Accessibility
Primetech web applications conform to World Wide Web Consortium (W3C.org) standards, ensuring interoperability with current and future web technologies. Our applications can also comply optionally with USA government accessibility laws such as Section 508 of the US Rehabilitation Act.
If you require a custom software solution, we have the team of technical experts who can custom develop solution that will fit your exact needs and requirements.
Common Objectives behind our any Solution
To build integrated software increasing overall efficiency and speed.
MIS Reports giving accurate quick updates on ongoing basis.'
To achieve state of the art working practices giving satisfaction to all.
Advantages of working with our Experienced Team of Designer/Developers
Quick, cost-effective development cycle
Experience across a broad range of industries
Large library of component code
Efficient management structure
Comprehensive suite of services