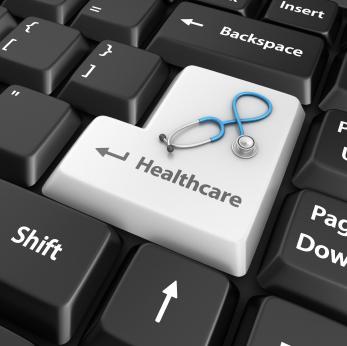 Healthcare organizations, today, must cope with a transforming business model while meeting the pressures of the industry's regulatory demands.
Healthcare industry is an organized provision of medical care to serve individuals or a community. The role and the criticalness of healthcare software solutions in the quality of social welfare in today's society have been widely well recognized by competitive healthcare organizations. Between decreasing bottom lines and increasing costs, the respective industry is currently addressed with a series of challenges. Nevertheless, the advent of eHealth solutions; a term that has been recently named for healthcare practice supported by electronic processes and communication, is turning out to be one emerging playground for all the health professionals and contributors.
With the emergence of electronic/digital processes in Health, like health mobile applications widely known as ClinicManage solutions, quality health organizations are now affirmatively seeking advanced healthcare software solutions that can systematize processes; from remote health monitoring, staff scheduling to maintaining medical records. It can be derived that anticipating the acceptance of smarter operations on a larger scale in the healthcare scenario, can bring forth even more competitive operations and productive solutions in the near future.
At Primetech, we enable healthcare organizations to enhance operational efficiencies, streamline internal processes, modernize business and develop customer intimacy, while meeting regulatory compliance.
Focus Area
Primetech's team of subject matter experts have closely studied the challenges faced by healthcare providers. Our Solutions is an automated system that is used to manage Patient info, their appointment records, Doctors details etc. It is designed to collect patient and doctors data in real time to enhance care by providing data at fingertips. It is meant to provide the Administrative & Staff, with information in real time to make their work more interesting & less stressing. Also it offers more efficient and convenient way for Patients to book an appointment. A complete patient profile, at a glance, can tell
you about their medical history. User friendly, simplifies a whole lot of the process of maintaining patient data.
Our Other Solutions are focusing on Alternative Medicine Department of the Hospital for complete managing variety of their services such as Ayurveda, Yoga, and Massage, Heath Check up, Gym Facility etc
Our Expertise

Patient Management System

Gym Management System

Management System

Kiosk Solutions

Health Clinic Management System

Content Management System

Mobility Solutions