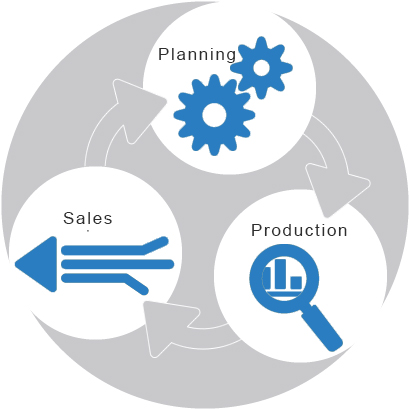 We understand problems and challenges in managing Factory's Production Planning, Manufacturing
We need a system which is affordable, proven to deliver result, user friendly and highly adaptable to assist your operations. PPCPro, a production planning control system which is proven to assist your operations.
Highlights :
It will be able to enhance company communication across 4 functional groups Sales, Production, Planning, and Purchasing by providing consistent information on one platform.
It gives you real time information on current stock levels and values including Stock on Orders, Raw material, Parts ,Work In Progress and Finished Goods.
This application is working like Inventory Module, also created to monitor Machine Utilization and to keep track of Job details, Machine details, Part details, Tools Details, Suppliers and Customers details.
To know more on our Complete Portfolio,